Delivering solutions in EPC projects that reduce complexity and deliver profitable results is the core focus of our company. To this end, our work is focused on 5 key areas:
1. Mentorship engineering of complex EPC projects
Our team of highly skilled engineers take on a supervisory role early on in EPC projects to guarantee a flawless execution.
Our priority is to deliver successful EPC projects in a simple, cost-effective manner to our clients. Our lean approach to EPC projects is critical to simplify processes and deliver profitable results.
2. Digitalization
We are experts at creating modeling and 3D/virtual reality assets of highly complex projects.
Our digitalization services allow our clients to visualize in great detail the most complex of projects and ensure that the engineering design conforms to their specifications. The digitalization services we can provide include: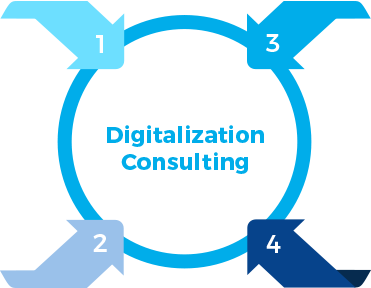 Change Management
Have a clear vision of the current team's ability to support the vision of the shareholder.
Efficiency
Identify and prioritize the actions to be taken to improve the digitalization strategy.
Organization
Evaluate the maturity of the processes to deliver the expected result.
Business Oriented
Evaluate human resources solution as a option to accelerate the digital transition.
3. HSE Solutions
Our team has strong expertise in the ever-evolving regulatory environment in EPC projects. Our in-depth knowledge of HSE gives us a solid edge in proposing and bringing cutting edge solutions that will bring innovation to this critical sector.
4. Market entry services
We are highly experienced in providing market entry support to US companies interested in exploring and participating in the rapidly developing Mexico energy sector. Our services include: market intelligence, market entry missions, engineering consulting, security assessment and implementation, and regulatory and administrative support for companies interested in participating in the Mexican energy market.
5. Early engineering and bid preparation
Our aim is to support our clients from beginning to end and to this objective we provide early engineering services and help prepare bids.
Our team is highly experienced in participating in complex and competitive bids and tenders and works with our clients in every stage of the bid preparation process to ensure we submit winning proposals.